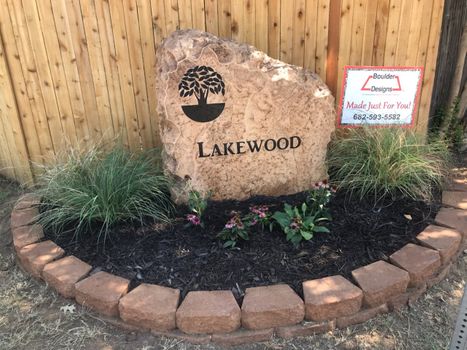 HOA Boulder
"We've had tons of compliments on this. Thanks for all the work you put into making it happen."
- Rebecca C, Arlington, TX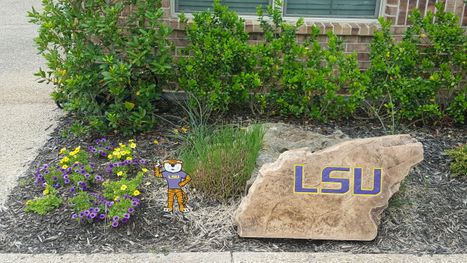 Custom Bench and Collegiate Boulder
Thank you and your staff again for the AWESOME job! We love them both!
- Brent T, Keller, TX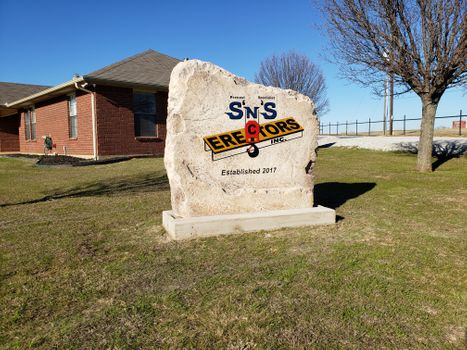 "Love it!
"I love it. It made me cry! Thank you!...
We were so happy to finally give our employers this awesome boulder sign. They LOVED it!!"
- Kim M, Kennedale, TX
Personalized Monument
They did an amazing job on my sister's headstone, very helpful in letting us choose what we wanted n how we wanted it done. It's so beautiful we all love it exactly what we wanted. A very big thank you!
- Cristina C.
Custom Headstone
"It's finally complete and I am blown away by how amazing this turned out. My mom is definitely smiling down ❤️ A huge thank you to boulder designs by working with me and letting me choose exactly what I wanted to make this perfect for her!"
-Natalie W, Bowie, TX
Boulders, Dog Bowls and More!
I have bought 2 beautiful personalized rocks, 2 dog food rocks and a porch rock for an ashtray. The quality of their work is great. We also will be buying a Christmas gift for our friends. Love this place.
- Cindy P.
Yard Sign and Business card Holder
"We had a yard sign and a business card holder designed by Robert. Amazing work and a quality product that will last for years to come."
-Steve C, Arlington, TX