Residential Boulders
You don't have to roll that boulder uphill! We'll do it for you when we install your custom landscape boulder, engraved with the special image or message you select.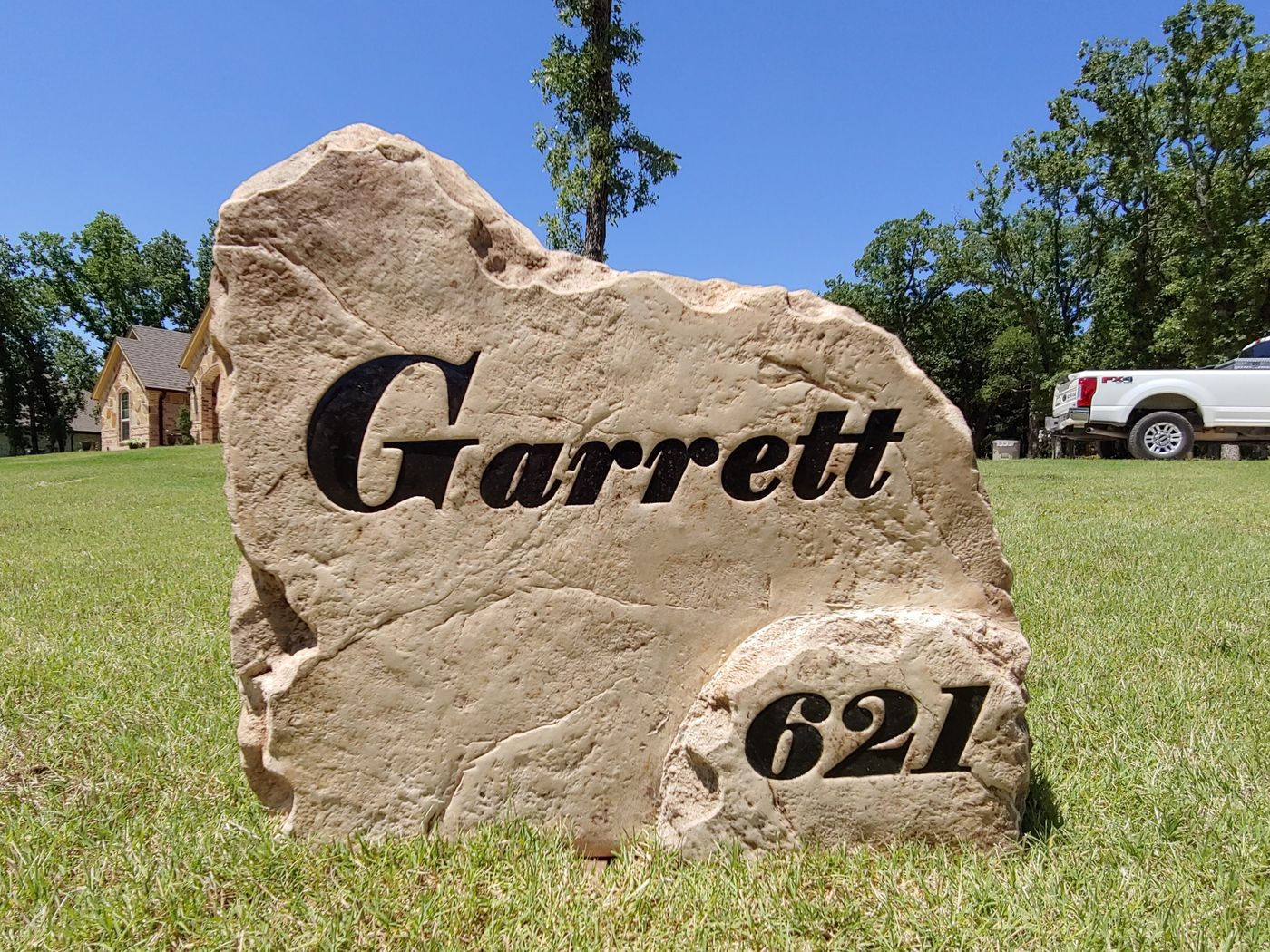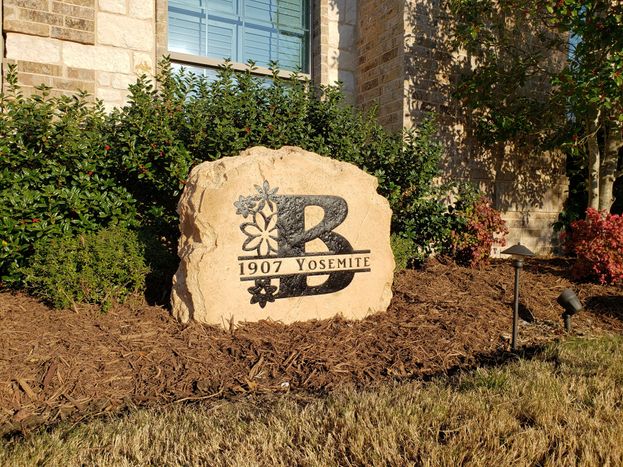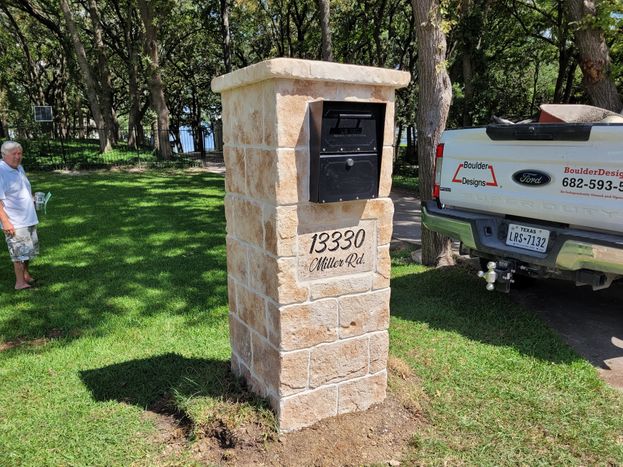 Whether you want to establish your family name, display a patriotic image, or shout out the entrance to your rambling ranch, we've got what you're looking for. Our signage rocks are made of natural and durable materials that mimic the beauty and timelessness of stone. It's an easy, inexpensive way to add that custom touch to your residential landscape. Standing regally at the entrance to your castle, this beautifully engraved boulder will stand out in your neighborhood.
At Custom Rock Works, we create a variety of residential boulder products including but not limited to address boulders, garden stones, stone benches, boulder pet products, stone drink dispensers, flagpole bases, custom stone fire pits, and more.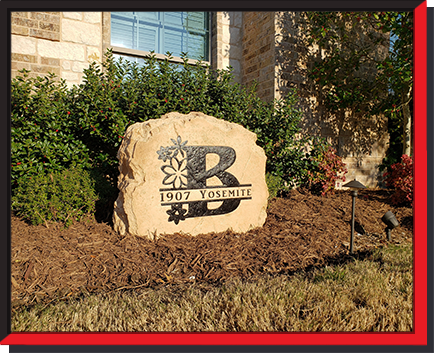 Address Boulders
Perhaps one of the most common residential boulder products you'll find is the address boulder. These are simply large boulders that can feature as little as your home's address, and as much as your address, family name, and a design of your choosing! Not only do these look great and make your property stand out, but they also serve a practical purpose, making you home distinguishable from the neighbors'.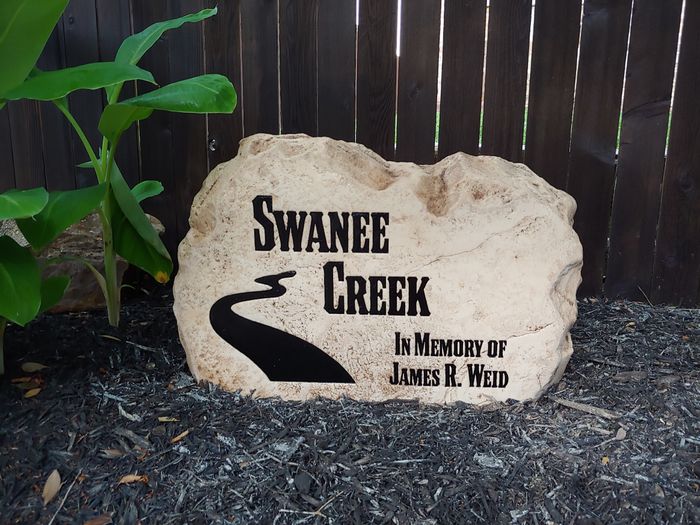 Garden Stones
Garden stones are similar to address boulders, but they're much smaller and they go in your garden. Gardens usually serve to dedicate a garden to a loved one, name the plot, or even label certain plants! Again, there is really no limit to what garden stones we can create for you.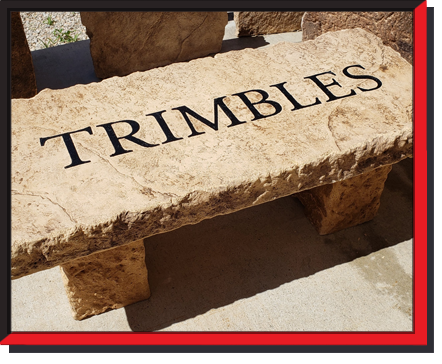 Stone Benches
We can create custom stone and boulder benches for your residential property. These make incredible home entrance features, creating a personalized stone bench that is not only practical, but also gorgeous! These are also great for the backyard as well, and can serve to memorialize a loved one, pet, or special day!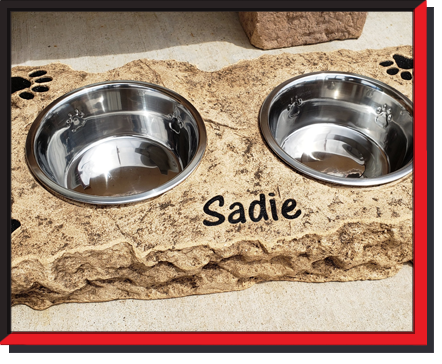 Boulder Pet Products
From pet memorial stones to customized pet bowls, we can create the perfect pet products for you. Most commonly, we're recruited to make headstones and memorial stones for furry friends. No matter the boulder pet product you need, we'll create it with expert skill and respect.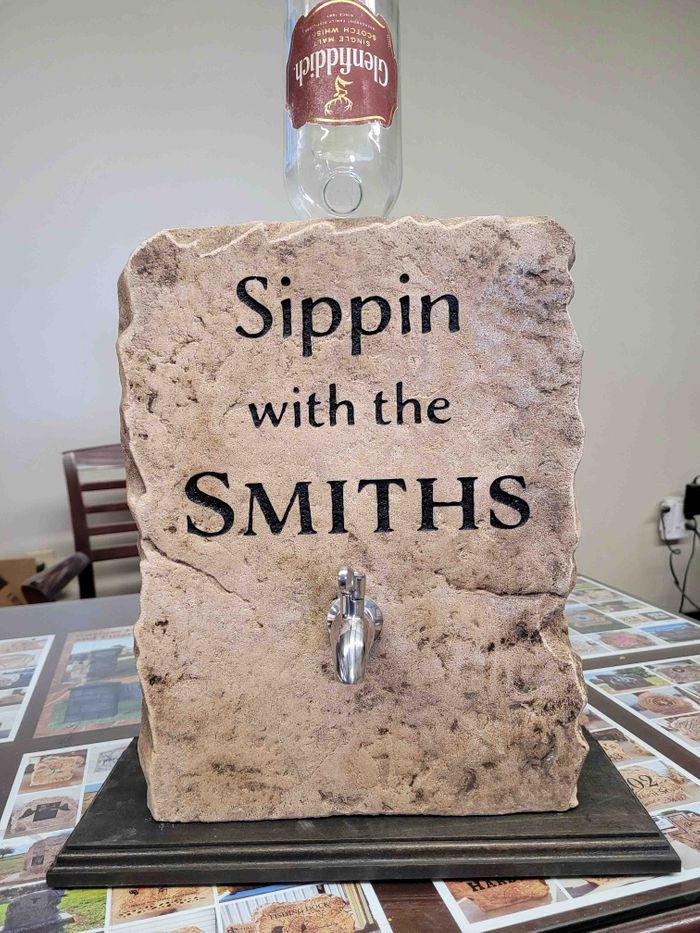 Stone Drink Dispensers
One of our most fun stone products would have to be our stone drink dispensers! Made from premium materials and engraved with the design or phrase of your choice, our stone drink dispensers will quickly become the focal point of your bar or backyard entertainment area.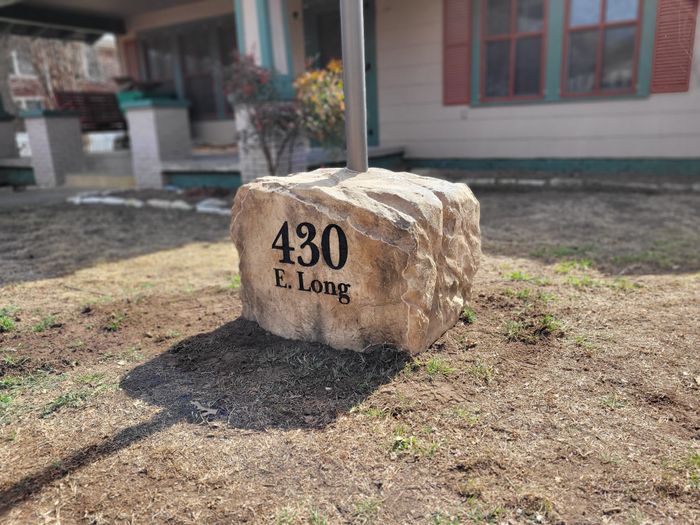 Flagpole Bases
While most homes don't feature a flagpole, we can install one or upgrade an existing flagpole. A stone flagpole creates an elegant, dignified space for you to hoist flags and pay your respects to our nation, the military, or anything else!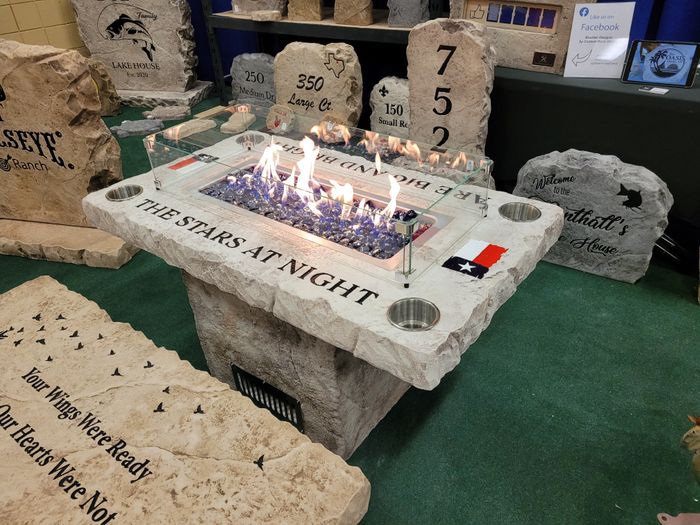 Custom Stone Fire Pits
Finally, we can create incredible custom stone fire pits to grace your property. In a perfect world, fire pits would be a requirement for each and every backyard — at least in our opinion. They provide an area to host friends and family, enjoy warm summer evenings, and even to warm up on crisp fall evenings. They're beautiful, and they can increase your property value!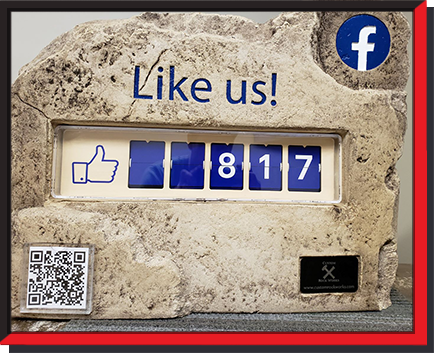 Custom Rock Works
At Custom Rock Works, we're dedicated to providing high quality, unique, and practical rock and boulder products to the Aurora area. If you're interested in getting a residential boulder product, simply contact us today to get started!
Residential Address Boulders