Custom Outdoor Boulder Features
There are times when you're in need of a special, custom-made outdoor feature. Sometimes it's because you're looking to elevate your outdoor space with a firepit or flagpole, and other times it's because you need to create the perfect headstone or memorial for a loved one.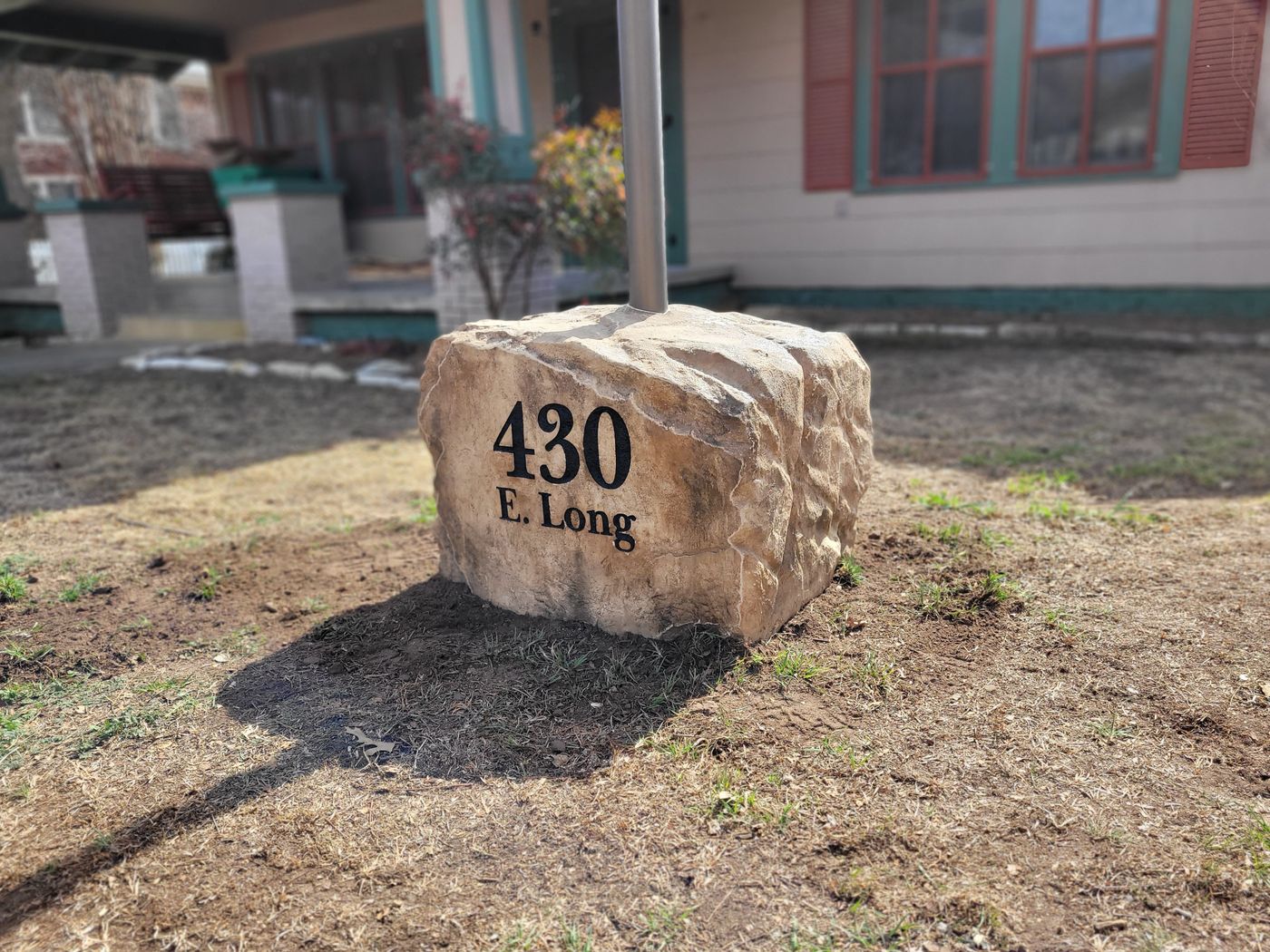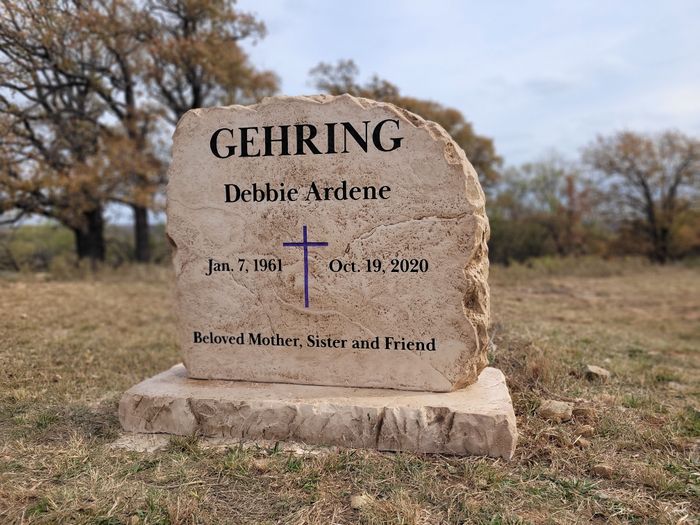 Custom Memorials
If you need to create the perfect memorial for a loved one or animal companion, Custom Rock Works is here to help. We can create an array of custom rock features to memorialize the people and pets you love.
While we're always saddened by the losses our clients have faced, we're exceptionally honored by the fact that we're trusted to create such special objects that will be cherished, mourned over, and visited by all those who loved and admired those that passed.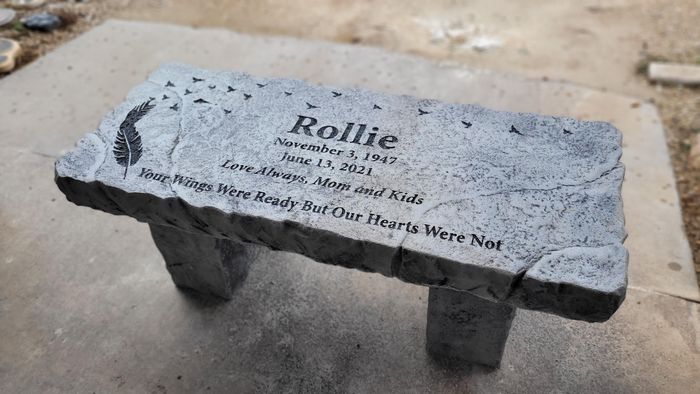 Headstones, Memorials, And Memorial Benches
For most of us, when a loved one passes away, we look to memorialize them in a way that captures the essence of who they were and the legacy they left behind. When you need a headstone, memorial, or even a memorial bench, Custom Rock Works has you covered.
We'll create a headstone or memorial that's the size, shape, and color you desire. Plus, we're expert stone engravers, so we can adorn the headstone or memorial with the text and images you're envisioning. And if you're unsure what to present on the memorial? Don't fret, we'll work with you to create a design and inscription that is perfectly suited to your loved one.
Oftentimes, many people will invest in a special memorial bench to put in a place that was special to your loved one. If that's something you're interested in, we're able to help. We're frequently commissioned to custom-create functional, visually stunning boulder benches. Similar to our headstones, we'll work with you to get the visual appearance and inscription exactly as you want them to be.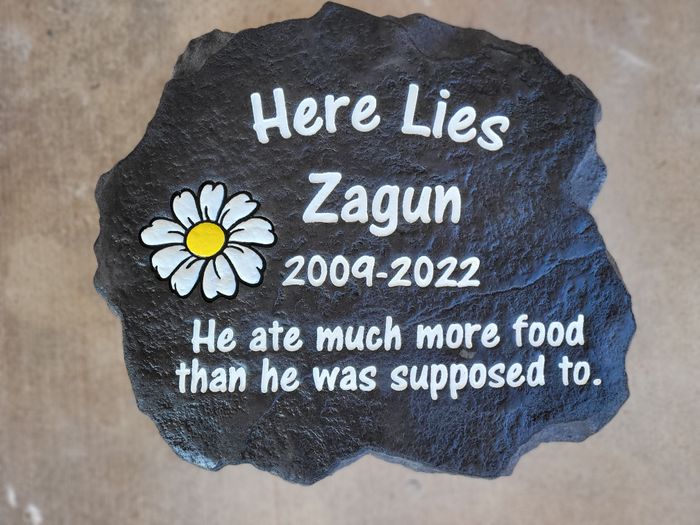 Pet Stones
Pets are an irreplaceable gift to all those who have them, and it's devastating to lose them. That said, it's entirely understandable why people look to memorialize their beloved pets after they pass. At Custom Rock Works, we're able to create custom-made pet memorial stones to accomplish just that.
We'll create a boulder memorial for your pet, engrave its name and a design, plus we can even include an image of your pet on the memorial. We will ensure that your pet has a memorial that respects their memory and reflects the impact they had on your life.
If you have any questions about the custom boulder memorials we offer, or if you're interested in creating a custom memorial with us, please contact us today to get started.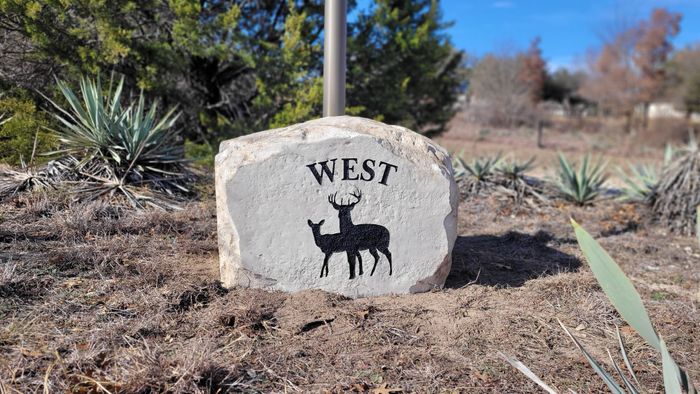 Flagpole Bases
No matter if you'd like to upgrade an existing flagpole or add one to your property, we can help. By including a custom stone with your flagpole, you instantly elevate the area from a flag to a respected monument that complements your space.
Whether you're looking for a crisp base exclusively featuring stone, or you'd like to include a monument, we can design the flagpole base that is right for you and your property.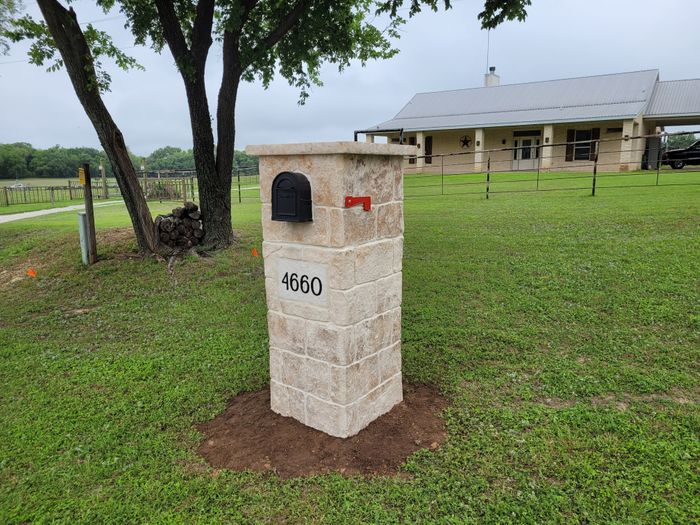 Custom Stone Mailboxes And Columns
If it were up to us, we'd use stone and boulder as the primary building material for just about everything! We love the rustic but polished atmosphere it can bring to a property. Our custom mailboxes and columns are the perfect example.
Usually featured in the front of your driveway, a mailbox is one of the first things visitors will see, especially if it's encased in a custom stone column and displaying your address!
Or, by using stone columns as fence posts, you're able to create a distinguished and rugged property boundary that'll look incredible.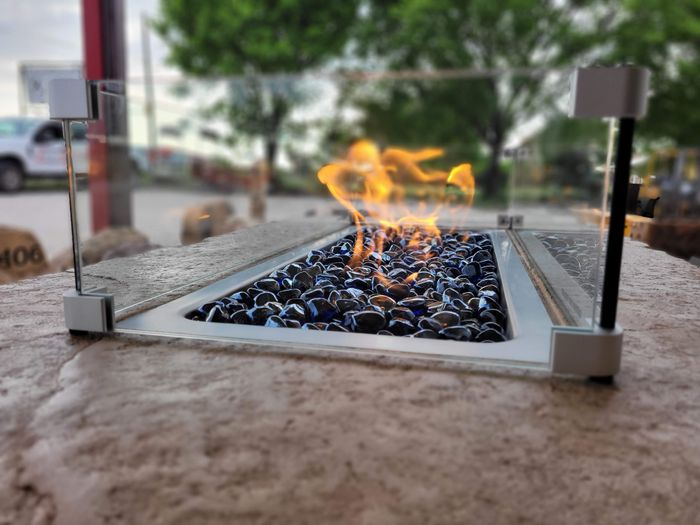 Custom Stone Fire And Water Features
By adding stone to a fire or water features, you're creating an incredible elemental celebration for your property. Be it one of our sought-after custom stone fire pits or it's a fountain made from a boulder, Custom Rock Works can create custom water or fire feature of your dreams.
And if you're thinking outside of the box, don't worry — we're happy to help tackle unconventional and unique designs. Just contact us to explain your ideas and we can get started!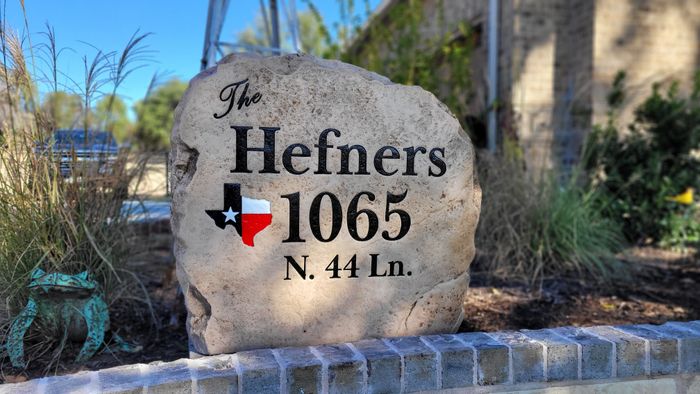 Custom Rocks And Boulders
Some of you are likely looking for a particular custom boulder, but you haven't been able to dial in exactly which of our products you should choose. We're confident in saying that we can help you. As with any and all of our products, the only limit is the imagination. As you can see in our photo, we've crafted custom boulder hole markers for a golf course! We can create custom boulders to elevate a garden, we could create a picnic area out of stone — they sky's the limit!
With our custom rocks and boulders, you simply need to contact us so we can get an understanding of the stone feature you'd like us to create and we can properly quote you for the project. Even if you don't yet have direction as to exactly what kind of boulder feature would elevate your home, business, etc, we can use our expertise to brainstorm the perfect feature that provides the function and aesthetic you're seeking.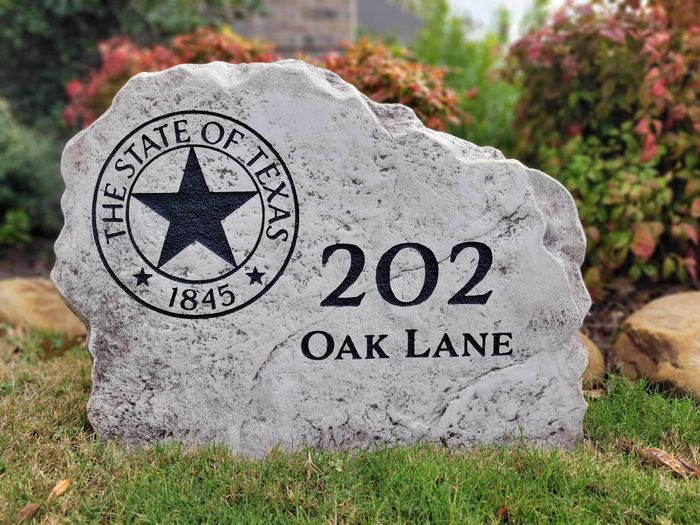 Getting Started With A Custom Boulder Feature
If you're interested in getting started with one of the custom boulder features we've covered today or any of the other products we offer, please contact us today! We'll be happy to walk you through the process of creating a custom boulder feature and make your ideas a reality.