An Unforgettable Home Accent
Few things bring more joy and comfort to an outdoor living space than a fire feature. Bringing in warmth, beauty, and relaxing intrigue, fire elevates the outdoor experience for everyone. At Custom Rock Works, we further enhance the beauty and allure of fire with custom stone fire pits, individually designed and constructed of high-quality flagstone or granite.
Available in a variety of sizes, styles, shapes, and colors, custom stone fire pits from Custom Rock Works are the one-of-a-kind touch your outdoor space has been missing.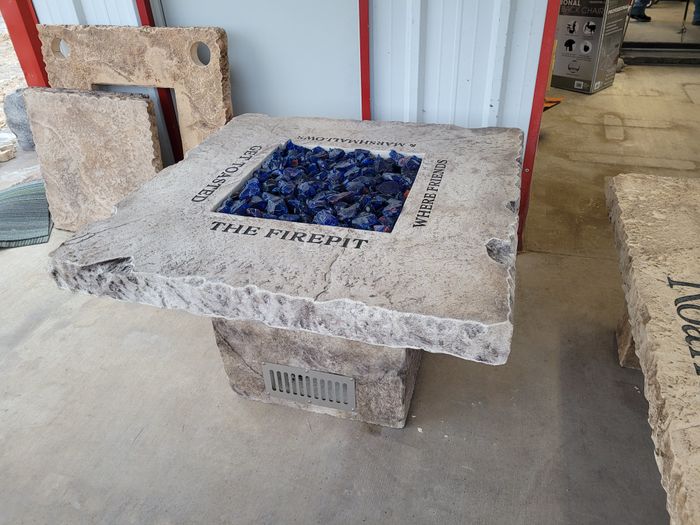 Other Custom Boulder Products We Offer Include: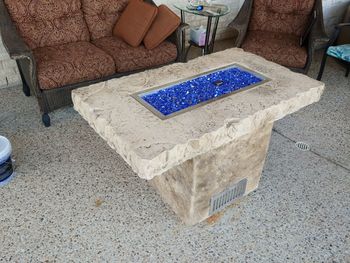 Why Choose Custom Rock Works?
As a nationwide leader in custom stone engraving, we have helped thousands of residents and business owners more thoroughly enjoy their outdoor surroundings with exceptional product design. Our custom fire pits are truly unique, bringing a subtle, natural touch of rugged beauty to any space. Designed to impress and built to last, your fire pit is backed by our steadfast commitment to quality excellence.
With Custom Rock Works, you enjoy the skills and knowledge of world-class designers alongside the exceptional work and construction of accomplished craftsmen. From the drafting of the first design sketch until the placement of the last stone, every step ensures an incredible result you'll be drawn to.