Create A Memorial That Matches Their Memory
Death is difficult, and that's the simple truth. Especially because in addition to grieving, there are funeral, burial, and memorial arrangements that need to be made. And moving forward, we all want to be remembered, or have a monument to remember those we've lost.
At Custom Rock Works, we serve our Texan neighbors by offering caring, meticulous, and patient custom headstone creation. We use a proprietary engineered stone to make the headstones we offer, and take advantage of our experienced, professional stone engraving skills to ensure your custom headstone beautifully conveys not just the epitaph, but a design that exemplifies their interests, character, or personality.
Whether you need a custom headstone for a loved one who has passed, or you'd like to preorder your own headstone to ensure your affairs are in order and your memory is secured, we are here to help. Contact us today to get started with your custom headstone, and keep reading to learn more about our services.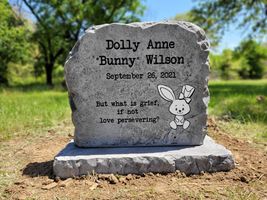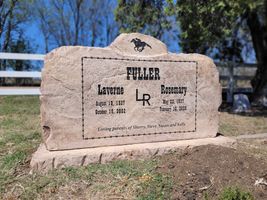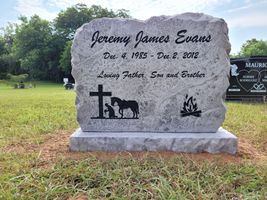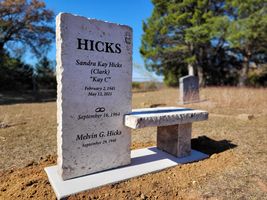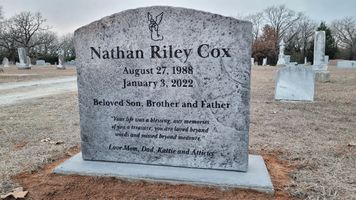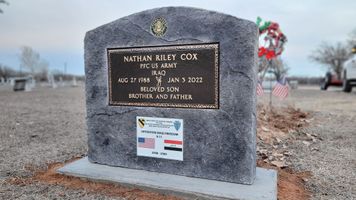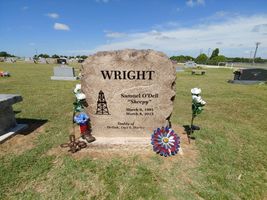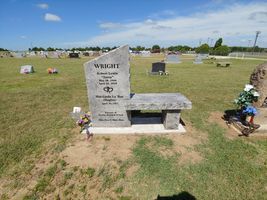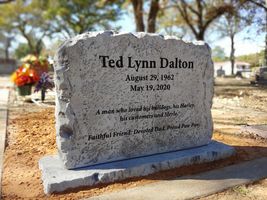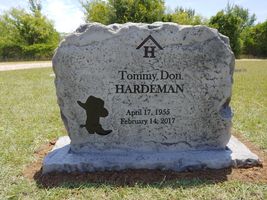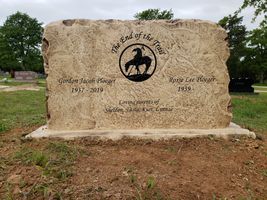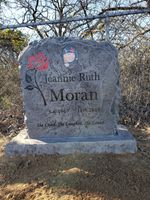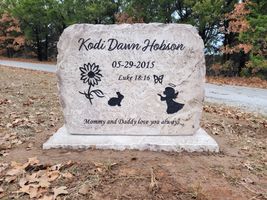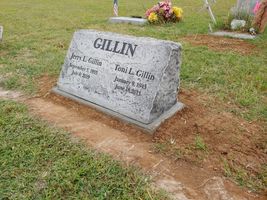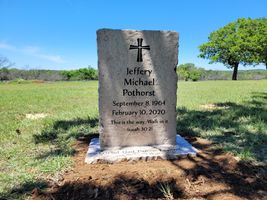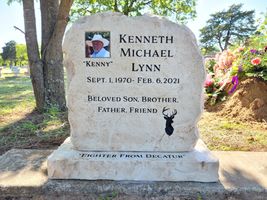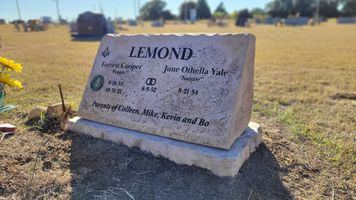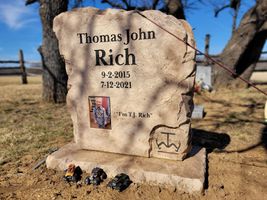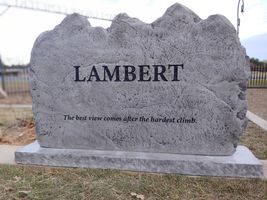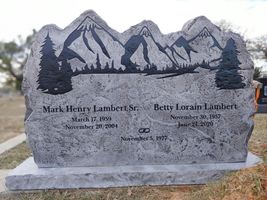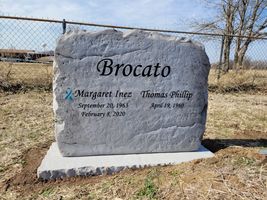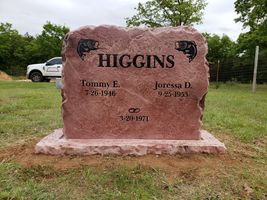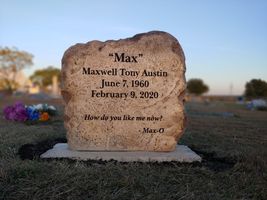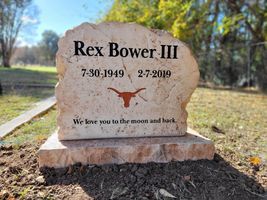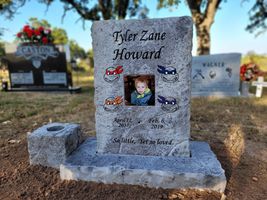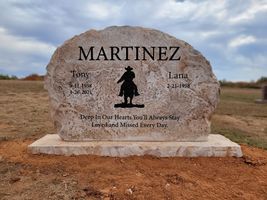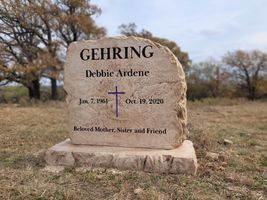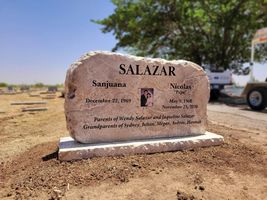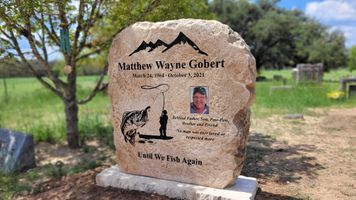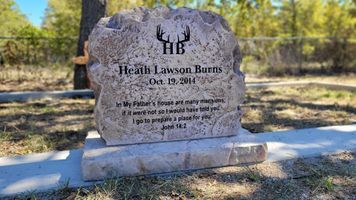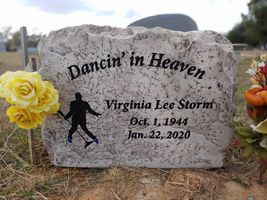 Custom Rock Works Will
Consult With You To Understand Your Needs

Design A Custom Headstone

Confirm Designs With You Before Moving Forward

Expertly Craft Your Headstone

Ensure It's Properly Installed At Your Cemetery
Getting Started With Custom Headstones
The first step in any custom headstone creation is to plan it out. While this most-definitely includes the actual design and material of the headstone, it starts with a consultation. Memorials are an important, emotional topic and deserve the utmost respect.
That's why we work to gain a complete understanding of how you or your loved one wants to be remembered, their favorite aspects of life, and some of their favorite symbols. This way we can create a custom memorial that speaks to you or your loved one's essence.
After our initial consultation, we begin mocking up designs to provide you with some options. Whether you have a vision that just needs to be executed, or you're relying on us to create a beautiful, perfect design we're here to help. That said, no matter your situation, we'll keep you updated each step of the way.
Once we've confirmed a design, we move onto creating the custom headstone.
Creating A Custom Headstone
Custom headstones fall directly into our skill camp, which means we're able to offer unique, durable, and most importantly, beautifully engraved designs on gorgeous boulders. However, what we offer doesn't stop there. We can actually add color photos and engravings to headstones to add more aspects of you or your loved one's essence.
What's more, we can also make an incredible memorial that serves as a headstone and stone bench, or even a memorial with a flagpole (depending on your cemetery).
At the end of the day, it's our goal to provide the perfect custom headstones for you and your loved ones. Whatever you need and whatever we can execute, Custom Rock Works will provide.
After the headstone is completed, we can help facilitate the installation at the proper cemetery.
Custom Rock Works
While planning for passing isn't the most pleasant topic, it's important to remember that headstones are one of the many ways people will retain your memory and continue to pay their respects.
At Custom Rock Works, we simply want to help by providing our expert skills to give you the best possible results. If you're considering pre ordering a custom headstone, or you need to create a headstone for a recently-deceased loved one, we're here for you.Fill out the form below to get started with your custom headstone from Custom Rock Works