Get The Perfect Unique Gift!
We all have that one person who is seemingly impossible to find the perfect gift for. Whether they have everything they want, or their tastes are extremely particular, it's important to look for unique, functional gifts that add something to their home or landscape. At Custom Rock Works, we create incredible boulder products that add beautiful features to both homes and landscapes!
Join us as we take a look at some of our best gift options.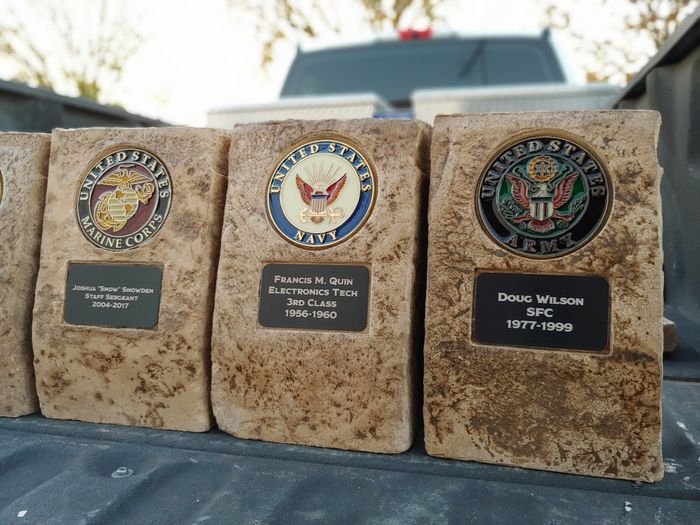 Our Boulder Products Include...
Boulder Pet Products
Boulder Awards And Trophies
Stone Drink Dispensers
Custom Headstones
Boulder Flag Poles
Stone Fire Pits
Why Choose A Boulder Gift?

They're Beautiful

They're Functional
They're Unique

They're Customizable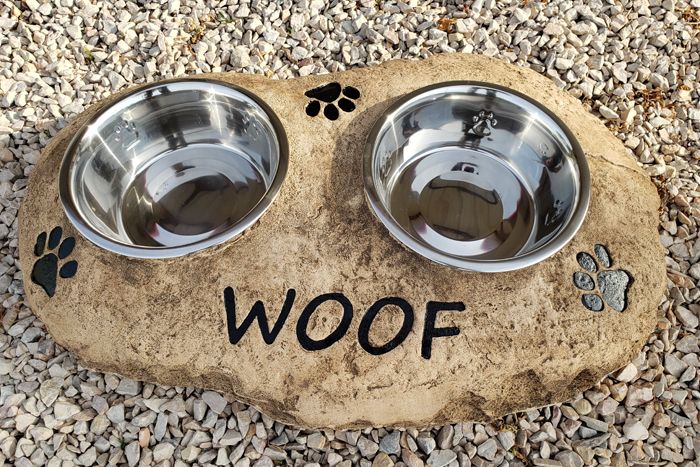 The Perfect Gift, Any Time of Year
From pet lovers to those loved ones who spend all their time outdoors, we have product options that ensure you can find the perfect gift for any person! Starting with our boulder pet products, we can create a personalized pet bowl featuring their furry friend's face, name, and more! And because they're made with natural stone, they provide a rugged but elegant look that can easily withstand the outdoors while also looking fantastic inside!
No pets? No problem! Custom Rocks Still has a load of great gift options. Take our custom stone benches, for example. Perfect as a beautiful addition to someone's backyard or as a memorial bench in their favorite place, our benches can be customized to blend with existing landscape features. Plus, we can engrave or inscribe a variety of images, words, and more.
Some other fantastic outdoor boulder features we offer include our custom stone fire pits and flagpoles. Again, our work is customizable to your preferred style, design, and colors, so we can create the perfect fire pit or flagpole for that person in your life. And, we can even add inscriptions and more to personalize it to the fullest.
Finally, our stone drink dispensers and awards or trophies are the perfect gift when celebration is in order. From graduations to retirements to athletic achievements and more, we can create a drink dispenser, award, or trophy out of natural stone that meets your exact needs. From college logos to themed imagery we can add a number of features to personalize your boulder gift!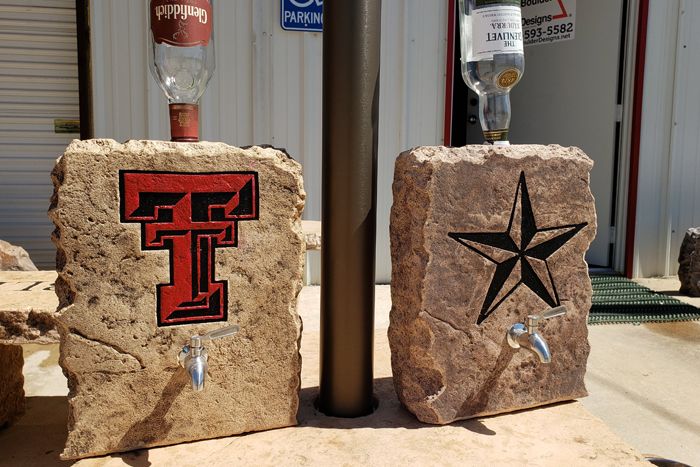 When it comes to boulder gifts, there is no limit to the amount of customization that can be used to create a truly special and unique gift for the special people in your life.
As you consider boulder gifts for the people in your life, be sure to check out our photo gallery for inspiration.
When you're ready to get started, or if you have any questions, be sure to contact our team via the button or form below!