Unique Stone Memorabilia
Do the recipient of any award a real honor by letting them be proud to display their prize. Bypass the ugly brass, forego the forgettable statue, avoid the awful glass souvenir — show your appreciation with an engraved stone token of appreciation and achievement instead.
At Custom Rock Works, our stone award/trophy designers have created many beautiful articles of commemoration. Made of carved or naturally shaped granite or flagstone, each award is as unique as its winner, and is engraved with the message of your choice.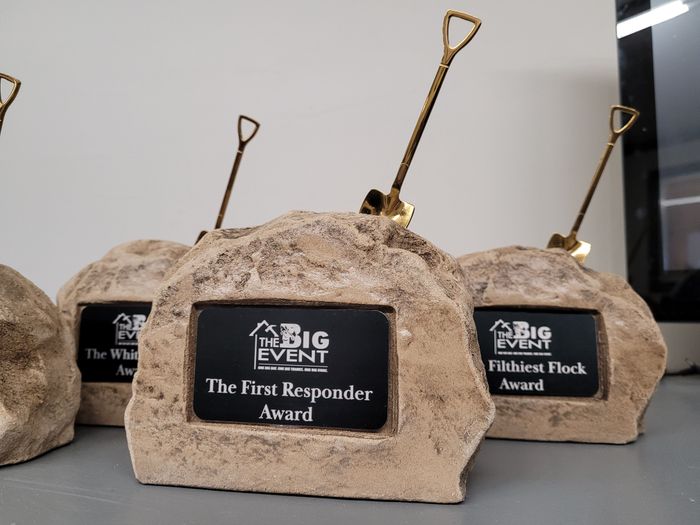 Other Custom Boulder Products We Offer Include:
Why Choose Custom Rock Works
Backed by a proven combination of tried-and-true design techniques and innovative rock-carving tools and equipment, our team has created many unique stone awards and trophies for both private and commercial use. We've become one of the fastest-growing custom stone engravers in the nation because our commitment to customer care is only rivaled by our dedication to product excellence in our stone and boulder features.
Honor your standout employees, team members, and others with an award or trophy that ensures pride in their accomplishment. To get started, contact a Custom Rock Works team member and schedule your free, no-obligation estimate now via the form below.